Golf Carts of Texas can provide brand new carts for the following manufactures
Club Car, EZGO, Titan-S, Caddy Shack, & ACG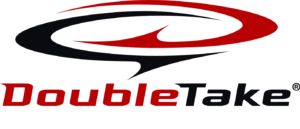 Titan-S by DoubleTake is the ultimate in custom-performance golf cars.  Up to 60% more range with our "OTF" programmer and 600 amp controller.  Color schemes can be a single theme or a mix-n-match from the 20 colors available in the DoubleTake color-match system.  Customize the supension type, and the cushion sytle to match the color theme of your golf car.  "OTF" programmer can be set (and locked if needed) to control speed, acceleration, and regenerative braking …… On the fly.  Self compensating helical rack and pinion steering and an on-board Lester charger (charge anywhere using a simple extension cord).  Many additional accessories and upgrades are available to further customize your golf car.

Precedent i2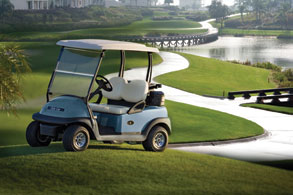 The most advanced golf car ever built, the stylish Precedent i2 comes equipped with the innovative Excel™ Electric Drive System.
Precedent i2 4-passenger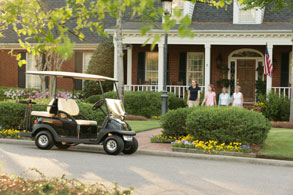 It set the standard for technological innovation. And now you can experience its best-in-class performance for yourself.
Signature Edition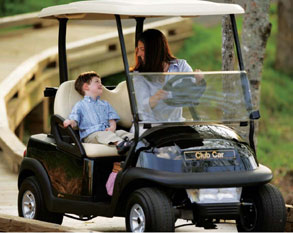 Choosing a personal golf car has never been so enjoyable — with your choice of three unique feature packages.
Signature Edition 4-passengerThe state-of-the-art Precedent Signature Edition 4-Passenger features the intelligence of our exclusive IQ System.
DS Player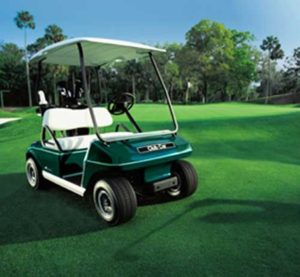 DS Player The legendary DS set the stage for technological innovation, and remains tried and true today.

E-Z-GO is owned by Textron Inc. and the current stable of EZ GO golf carts are all manufactured to the highest standards with a reputation for excellent design, performance and durability. In addition, the company provides a wide range of parts and accessories together with excellent customer service.
Current EZ GO golf carts include:
The Electric E-Z-GO TXT. This model comprises a welded steel frame with a DuraShield powder coating and an injection molded body in a golfing cart with an overall length of 91 inches and a wheelbase of 66 inches. Power is provided by a 36 volt, 2.5 horsepower shunt wound engine with a pedal start and motor shaft direct drive. The TXT also features dash mounted forward, neutral and reverse gear controls connected to a differential with helical gears. The TXT is designed to carry 2 persons with a load capacity of 800 lbs at an average speed on level ground of between 12 and 15 mph.
The E-Z-GO RXV. The RXV is a slightly larger vehicle than the TXT and comes in both electric and gas variants. The electric model sports a 48 volt, 3 horsepower motor while the gas variant features a 4 cycle 24.5 cu in (401 cc) low emissions single cylinder OHV engine producing 13 horsepower. Both of these e-z-go golf carts are 2 seat vehicles with a load capacity of 800 lbs and the electric cart is designed to travel at between 8 and 14.5 mph (programmable) on level ground while the gas cart is designed for a forward speed of 14 mph.
The E-Z-GO Freedom RXV. This 'top of the range' EZ GO golf carts model once again comes in both electric and gas variants with the electric cart featuring a 48 volt, 4.4 horsepower engine designed for running this 2 seat 800 lb load capacity golf car at 17.5 to 19.5 mph, while the gas cart is designed to run at 19 mph on a 4 cycle 24.5 cu in (401 cc) low emissions single cylinder OHV engine producing 13 horsepower.
The Freedom RXV is a high specification option with standard fitments including all of the features on the basic RXV plus headlights, rear lights, brake lights, a horn, energy transfer bumpers and deep glove box storage. The electric model also includes a state of charge meter and the gas variant a fuel meter. There is also a substantial list of accessories available including turn signals, various forms of weather protection, Tour Max tires on chrome wheels, wheel covers, a cooler and a club and golf ball washer.
A leader in the field of golf cars, EZ GO golf carts are used widely on the turf of many golf courses around the world but are also frequently seen in a variety of other off-course settings where they make an excellent sports or utility vehicle. On rough terrain, for example in the hunting environment, their performance can also be considerably enhanced using custom lift kits and fitting specialist windshields, mirrors, covers, enclosures etc.EZ GO golf carts represent an excellent product at a very reasonable price – a fact attested to by many a golfing pro. So, if you are looking for a top-of-the-range golf cart then call in at your local sales office where the dealer might even be able to offer you an excellent sale price.
Call us today!
Office: 281-559-3171
Shop: 832-814-0452