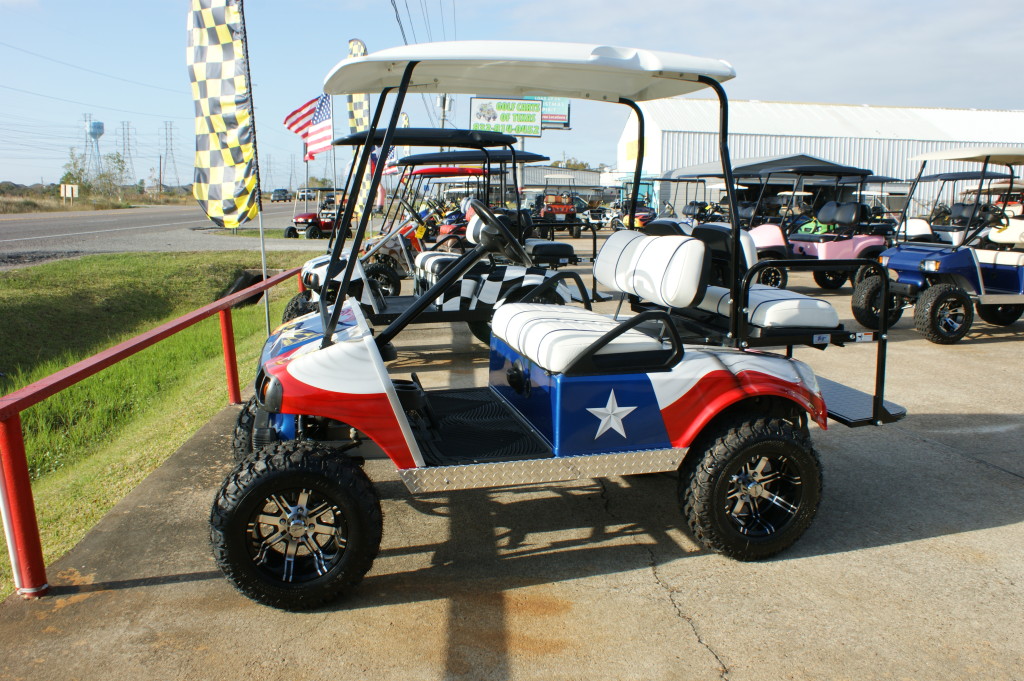 Golf carts are no longer just for playing golf. They are today's fun transportation experience whether it's to enjoy the neighborhood, go down to the beach or a quick trip to the store.
Golf Carts of Texas has been providing Clear Lake, Galveston, Kemah and surrounding areas with an increasingly popular and stylish way to get around. At Golf Carts of Texas we specialize in customizing carts to fit each one of our client's unique personalities, with custom paint, lift kits, wheels, tires, lights and much more. If you can imagine it, we can build it from mild to wild we do it all.
Golf Carts of Texas is an authorized dealer for Club Car, Sky Electric Vehicles and Trojan Batteries. We service all makes and models for business and personal use as well as supply a large variety of parts and accessories for your convenience. Golf Carts of Texas includes bumper to bumper warranties on all custom builds and new carts.
We have recently made a big move from Marina Bay Dr. in Clear Lake Shores where we operated for 6 years, to our new larger location at 3615 Hwy. 146 Bacliff Texas, just 2 miles south of Kemah. You are invited to Stop by any time during business hours and explore our huge inventory of new and used ready to go carts. Just let us know what it is you are looking for and we will provide it. Golf Carts of Texas still does business the "Texas" way where a handshake means it's a done deal.